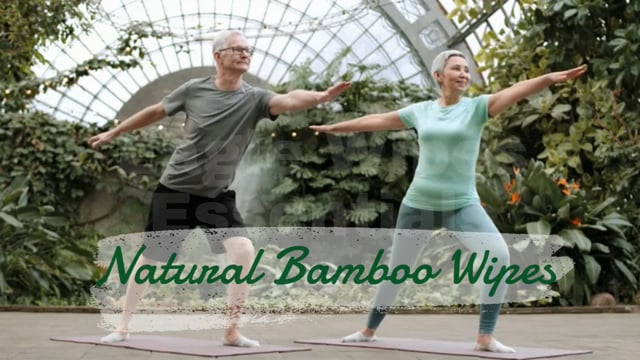 Eagle Wipes Essentials – Eucalyptus Mint Gym Wipes 4 rolls/case (800 wipes/roll) 3200 wipes/case
EAGLE WIPES ESSENTIALS Gym Equipment Wipes can help you maintain cleanliness and hygiene in the gyms and all other public places. These workout wipes are infused with essential oils that naturally help to cleanse and deodorize. They efficiently wipe away dirt and grime and sanitizes surfaces.
These wipes can be used with upward pull dispensers. Not just for the gym, they are a convenient and efficient cleaning solution in offices, home, college, gyms, spas, cafeterias, public restrooms, hospitals, restaurants.
Features:
Infused with Eucalyptus & Mint Essential Oils
100% Bamboo: sustainable, biodegradable & compostable
Each gym wipe sheet measures 8 inches x 6 inches
Roll measures 8 inches height x 9 inches diameter and will fit most buckets 10 inches diameter x 10 inches height
Can be used with upward pull dispensers
Ingredients:
Soybean Extract
Rice Extract
Eucalyptus Essential Oil
Mint Essential Oil
Glycerol
Deionized Water
Price: $57.75
In stock
Only logged in customers who have purchased this product may leave a review.