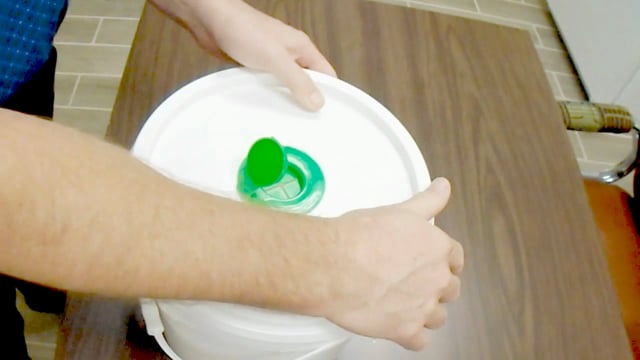 Empty Wet Wipe Dispenser Plastic Bucket with Pop Up Cap on Lid x20
Price: $199.00
In stock
Specifications
Bucket pop up lid color may vary. You will get 20 buckets.
Empty wet wipe plastic dispenser bucket with pop up lid and handle. Fits wet wipe rolls up to 8″ diameter. Food Grade. Virgin materials are approved for food contact and meet FDA regulations.
Use on its own with a single wet wipe roll. Pop up plug on the lid ensures your wipes retain their moisture when not in use.
Measures 10 inch diameter x 10 inch height.