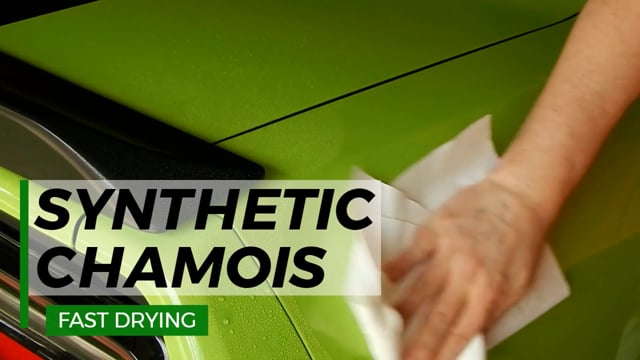 Synthetic Chamois Cloth 16″ x 16″ Commercial Grade (200 Sheets) BLUE
Price: $145.71 ($0.72/pc)
Specifications
FOR STREAK FREE, LINT FREE CLEANING – Texas Ragtime synthetic chamois cloth can be used for cleaning cars, glasses and windows. They leave a streak-free, virtually lint-free and scratch-free finish and have a soft chamois feel, making them perfect for polishing glasses.
DRIES 8 TIMES FASTER THAN COTTON – Thanks to the patented micro-spun technology, these cleaning towels absorb more efficiently and dries 8 times faster than cotton.
VALUE PACK OF 200 SHEETS– These synthetic chamois are great for car cleaning & polishing. A single synthetic chamois measure 16 x 16 inches. These polishing cloths can last for years and value for money option compared to other use and throw cleaning wipes.
COMBINATION OF POLYESTER AND POLYAMIDE – Car cleaning cloths are made from 70% polyester and 30% polyamide with patented micro-spun technology. These cleaning cloths are more durable and resistant to wear and tear.
WASHABLE & REUSABLE – Synthetic Chamois are machine washable which allows hassle-free cleanup. Wash them in water and lay flat until they are dried. Always use a mild washing detergent.
Keep your car squeaky clean. Texas Ragtime synthetic chamois is all you need to clean your vehicle and glass windows. These synthetic chamois are absorbent and quick drying. Tear-resistant material will last much longer than the microfiber towels. Also, they are needle-punched for durability. Use it for polishing, drying and cleaning.
Just Water and Chamois
To have a clean and glossy look for your car you only need water and chamois. No chemicals are required for additional cleaning
Care Instruction:
Machine wash using warm water (104°F/40°C). Use an environmentally friendly mild washing detergent. Machine dry at low-temperature setting or hand washes and lay flat to dry. Will dry in less than half the time of cotton towels. The item should never be ironed. In order to use the cloth for a long period with satisfactory results, it is necessary to wash them on a regular basis. After washing you want to fold the cloth in quarters which gives you 8 fresh surfaces. Flip the cloth to expose a fresh surface after a few swipes in one direction.