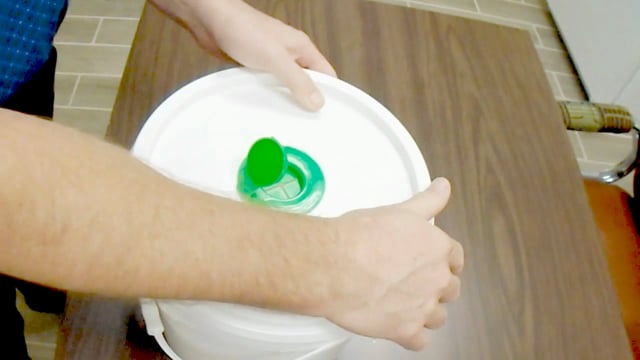 Empty Wet Wipe Dispenser Plastic Bucket with Pop Up Cap on Lid x2
Price: $31.00
In stock
Specifications
Bucket pop up lid color may vary. You will receive 2 buckets.
Empty wet wipe plastic dispenser bucket with pop up lid and handle. Fits wet wipe rolls up to 8″ diameter. Food Grade. Virgin materials are approved for food contact and meet FDA regulations.
Use on its own with a single wet wipe roll. Pop up plug on the lid ensures your wipes retain their moisture when not in use.
Measures 10 inch diameter x 10 inch height.
Great buckets for our fitness center
The buckets where a great addition for our fitness center
These buckets are great.
These buckets are great and the handle make it easy to carry those bulky hand wipes.
Expensive but works great
It's a small $1 bucket with a hole... works great for my gym sanitary wipes.
Exactly what i wanted
Although, the top where the wipes come out (the green cover) is a bit too small. The wipes are easily dispensed, but if you pull too hard, now you have half of the next one out. If you don't need that one right away, pushing it back in is tough because the plastic is too sturdy AND there is *NO* room to crush it up and save it for next time. We've learned to be careful when pulling out wipes. :)