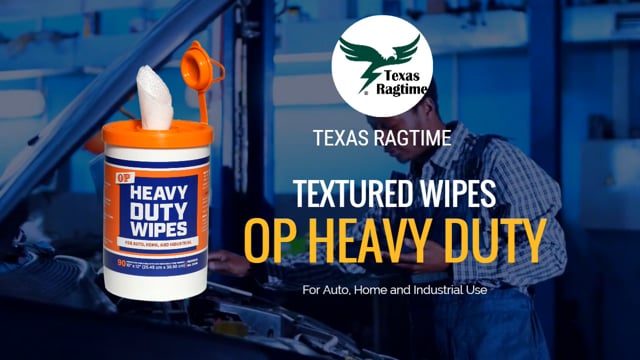 Orange Peels Heavy Duty Wipes (6 Canisters- 90 Wipes/Canister – 540 Wipes)
Price: $77.61 ($0.14/wipe)
Specifications
Orange Peels Heavy Duty powerful formula is ready to get to work! These multi-purpose wet wipes have a powerful orange formula that will quickly cut through grime, grease, scuff marks, inks, chalks, paints, duct tape, adhesives and most graffiti. This citrus formula is made to clean hands, metals, laminates, fiberglass, machinery and tools.
Orange Peels Heavy Duty is convenient and efficient for hand cleaning when water is not available. The wipes contain lanolin, aloe and vitamin E so they are gentle on hands. This wipe helps cut through the toughest job.
Each wipe measure 10″ X 12″. Each case contains 6 canisters. Each canister contains 90 wipes.
PEEL AWAY ' Grease, Oil, Paint, Sealants, Tar, Wax, Graffiti.
PERFECT FOR ' Manufacturing, Maintenance Shop, Home, Mobile Service Vehicle,
Garage, School.