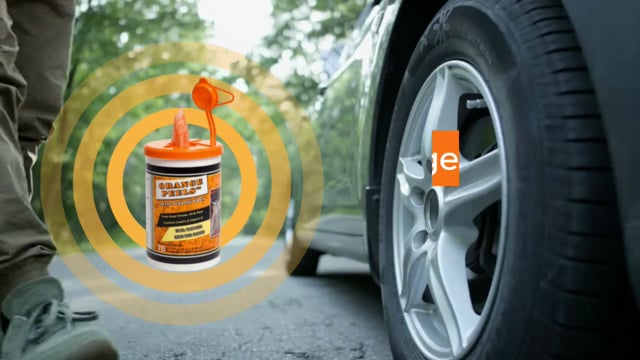 Orange Peels Degreaser Wipes (6 Canisters – 70 Wipes/Canister – 420 Wipes)
Price: $77.61 ($0.18/wipe)
Specifications
Orange Peel multi-purpose wipes are pre-moistened with a powerful orange oil formula that will quickly clean hands and tools as well as metals, laminates, fiberglass, machinery, concrete and tools. The unique formula will cut through grease, oil, paint, sealants, tar, wax and most graffiti. Orange Peels multi-purpose wipes formula also contains lanolin and vitamin-E so they are safe on skin. Perfect for use as a hand wipe after working on cars or equipment. Scrub clean with the orange side of the wiper then use the white side for a final wipe. 70 orange peel wipers in every can. 6 cans to a case.
Each wipe measure 10″ X 12″. Each case contains 6 canisters. Each canister contains 70 wipes.
PEEL AWAY ' Grease, Oil, Paint, Sealants, Tar, Wax, Graffiti.
PERFECT FOR ' Manufacturing, Maintenance Shop, Home, Mobile Service Vehicle,
Garage, School.